Exteriors of facade walls
The envelope is one of the foundations from which to improve the energy efficiency of a home.
In ISOLTEX we offer constructive solutions of high thermal resistance, which minimize the thickness of the walls due to its low conductivity λ=0,032. This leaves more useful surface area and solves the escape of heat or cold.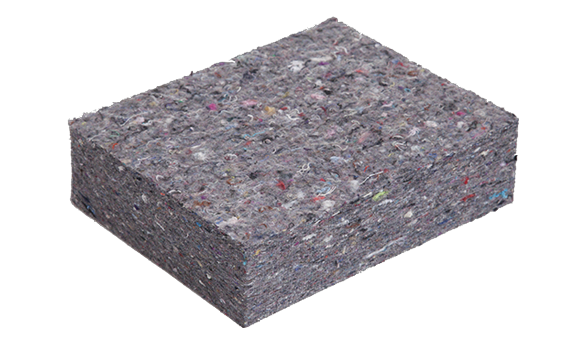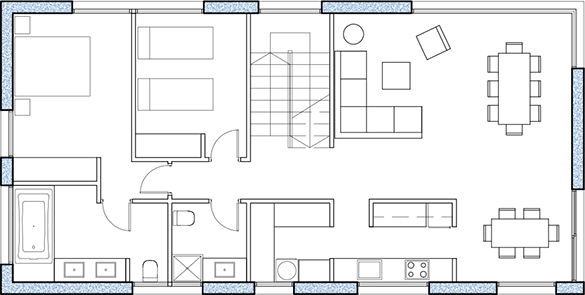 Example of application in partitions EPOTEX 60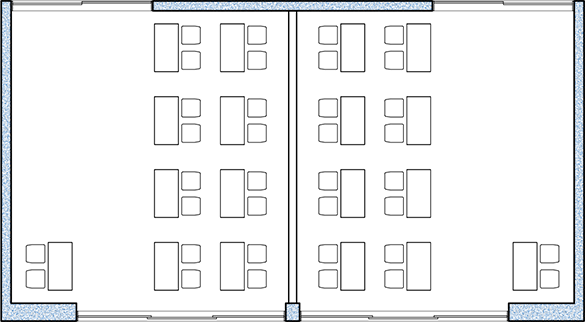 Example of application in partitions EPOTEX 60
CEC
Code
Section
HE
HR
HE
DESCRIPTION
RA
(dBA)
U (W/m2·K)
F 3.1

Continuous outer shell 15mm.
Brick 115mm.
EPOTEX 60 in 50/60/80mm.
Brick 70mm.
Interior lining 15mm.

48
1/(0,54+RAT)
0,47 (50mm.)
0,41 (60mm.)
0,32 (80mm.)
F 3.2

Continuous outer shell 15mm.
Brick 115mm.
Air gap not ventilated 30mm.
EPOTEX 60 in 50/60/80mm.
Brick 70mm.
Interior lining 15mm.

48
1/(0,71+RAT)
0,44 (50mm.)
0,38 (60mm.)
0,31 (80mm.)
F 3.3

Continuous outer shell 15mm.
Brick 115mm.
EPOTEX 60 in 40/50mm.
Interior lining 15mm.

52
1/(0,42+RAT)
0,60 (40mm.)
0,43 (50mm.)
F 3.5

Continuous outer shell 15mm.
Brick 240mm.
EPOTEX 60 in 50/60/80mm.
Brick 70mm.
Interior lining 15mm.

52
1/(0,71+RAT)
0,44 (50mm.)
0,38 (60mm.)
0,31(80mm.)
F 3.7

Continuous outer shell 15mm.
Brick 240mm.
EPOTEX 60 in 40mm.
Laminated gypsum board 15mm.

54
1/(0,59+RAT)
0,54 (40mm.)
F 3.21

Continuous outer shell 15mm.
Brick 140mm.
EPOTEX 60 in 50/60/80mm.
Brick 70mm.
Interior lining 15mm.

47
1/(0,68+RAT)
0,44 (50mm.)
0,39 (60mm.)
0,31 (80mm.)