Ventilated Facade
The ventilated facade is responsible for protecting against thermal changes, avoiding the effect called "cold wall".
This is time saving in the installation, as the roll is released from the top of the building with a crane and the rosettes are placed.
It eliminates joints, so it reduces thermal bridges and has better resistance to the elements.
IGNITEX VENT does not degrade in rain or wind.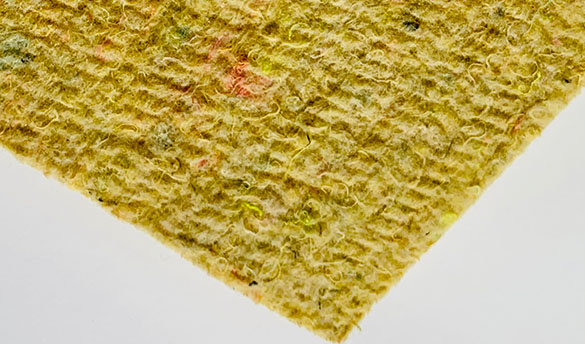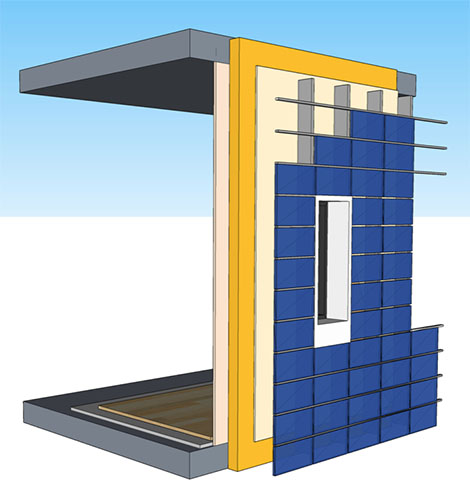 Application example of IGNITEX VENT 60
CEC
Code
Section
HE
HR
HE
DESCRIPTION
RA
(dBA)
U (W/m2·K)
F 10.1

Mechanically fixed outer covering 15mm.
Ventilated air chamber 100mm.
Waterproof panel 10mm.
IGNITEX VENT 60 in 50mm.
Laminated gypsum board 15mm.

48
1/(0,36+RAT)
0,52 (50mm.)
F 10.2

Mechanically fixed outer covering 15mm
Ventilated air chamber 100mm.
Waterproof panel 10mm.
IGNITEX VENT 60 in 60/80mm.
Laminated gypsum board 15mm.

48
1/(0,36+RAT)
0,44 (60mm.)
0,34 (80mm.)
F 10.3

Mechanically fixed outer covering 15mm.
Ventilated air chamber 100mm.
Waterproof panel 10mm.
IGNITEX VENT 60 in 100mm.
Laminated gypsum board 15mm.

48
1/(0,36+RAT)
0,28 (100mm.)
Data sheet IGNITEX VENT 60